What young kiddo doesn't love a good treasure map, right? Well, I decided to spend a couple of weeks touching on mapping skills. J loved it, as she loves to follow and make maps anyway. This was right up her alley.
First thing you'll need is a few good books-
One of the first activities we did was to make a 'block city'. We made a city of blocks, using different shape blocks for different buildings. I also told J to make sure she included room for 'roads' in her city.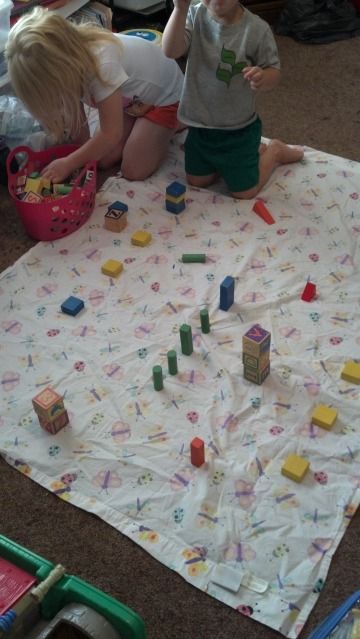 After getting everything set up, I had J lay as flat as she could on the ground on her belly, looking towards her 'city'. I asked her questions about seeing which roads to take get to certain buildings, etc. Letting her realize it was hard to see things from this angle.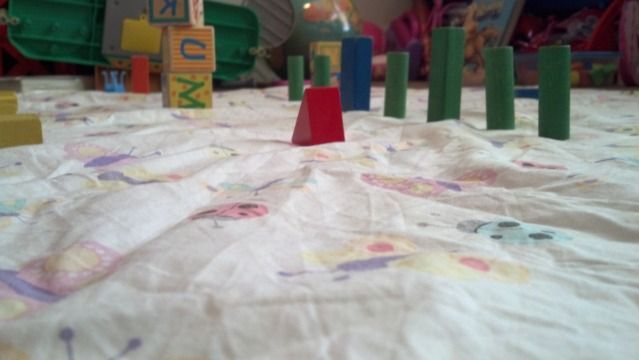 This was the view laying down.
Then I had her stand up in a chair and look down on her 'city'. Asking her if it was easier to see which way she would need to go. Then explained that this is the view that a map uses, because it's easier to see everything.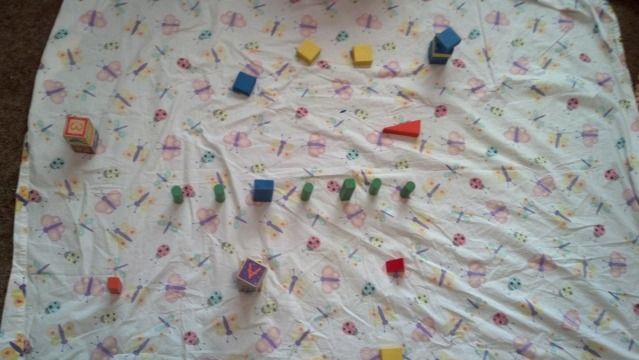 View from the top.
Our next activity was to make our very own map. Beforehand, I had cut houses, roads, buildings, etc out of construction paper and had them ready to use. For older children, they could make all their own buildings. I laid out a large piece of brown packing paper and told J to 'have at it'.
This is her finished project. She did a great job and loved doing it! She assigned houses to all her friends and then used Matchbox cars to drive around town.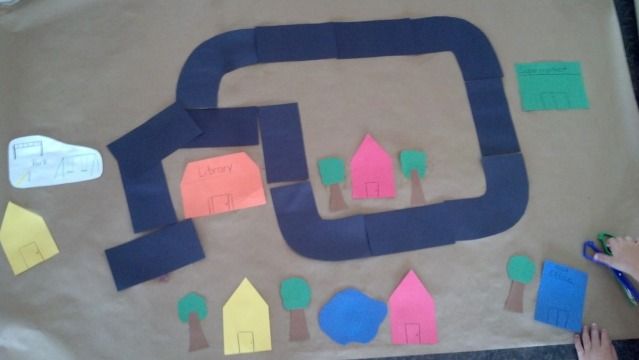 On the last day of our mapping unit, we, of course, ended it with a Treasure Map Hunt! I made up a map of the house and things around the house. I put 4 different envelopes in 4 different places. Each envelope contained a 'puzzle' piece. Then mark each location of the envelopes on the treasure map.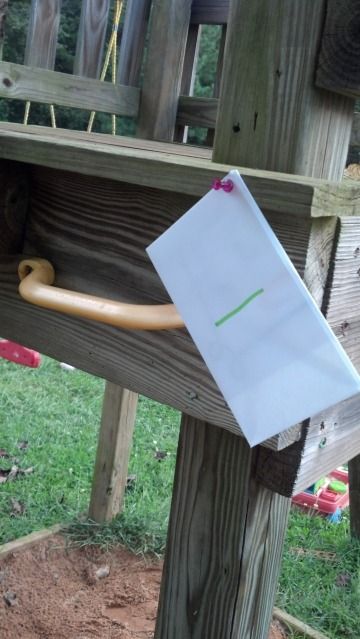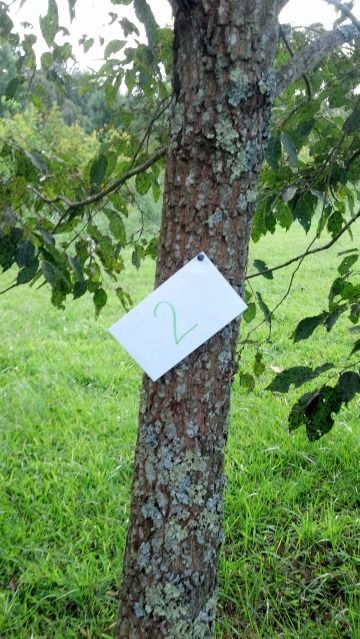 I handed J the map and told her to get going! She did extremely well following the directions and located each envelope quickly.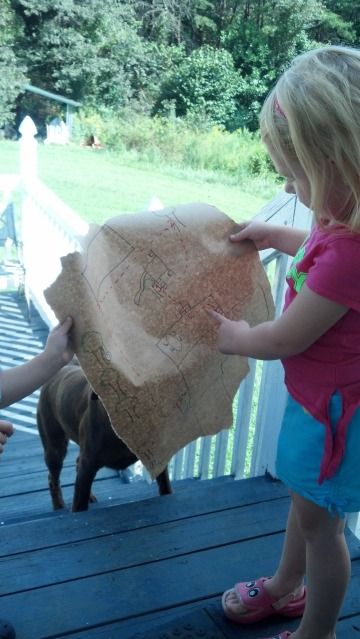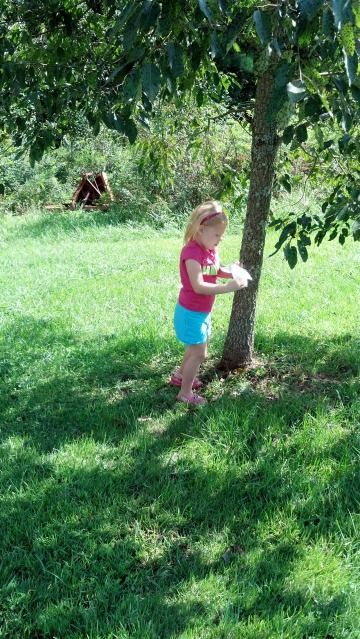 I guess I didn't get a picture of her finding the 4th envelope but she did ;)
Once she had collected each envelope, she then had to put together the puzzle.
Both kiddos got to enjoy the reward!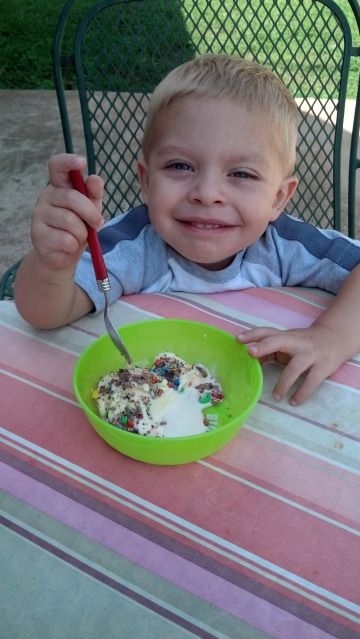 We had a great time with this easy mapping unit!! I hope others will too!